Octopus Energy Smart home
Linking your GivEnergy System to Octopus Energy smart home.
This is a step by step guide on how to link your GivEnergy system to the Octopus Smart Energy system. Please note this integration is for Octopus Energy agile tariff subscribers. 
First of all, log into your portal at www.givenergy.cloud once there go into your system mode settings.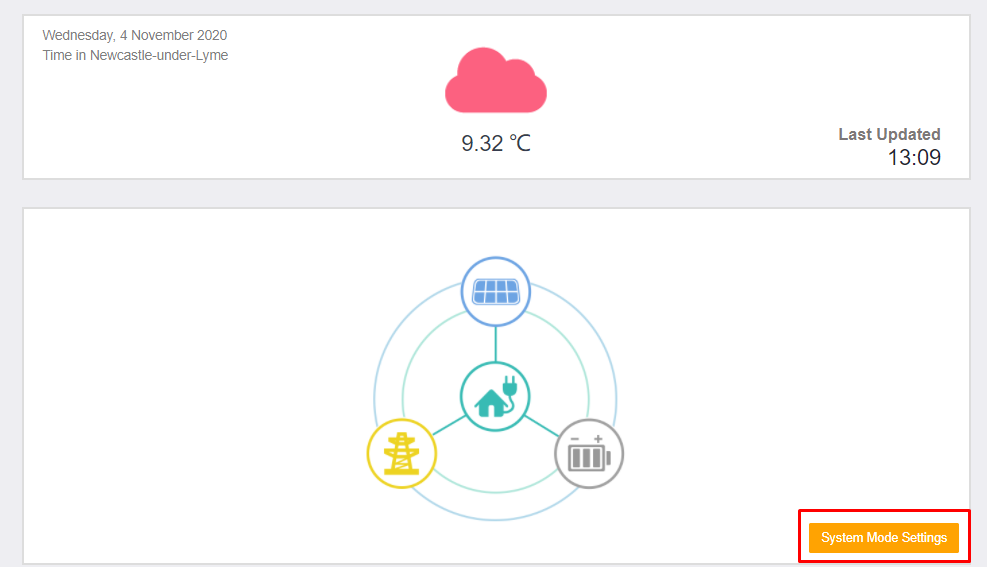 Once you're on the system mode settings, at the bottom of the page is a sign up here link for the Octopus energy smart home. 

When you have clicked the 'sign up here' link, a new browser window will open asking you to login or sign up. If you already have a Octopus Energy login continue to fill in the fields with your details. If not there is a sign up link below where you will be able to create a log in for this service, as per the below pictures.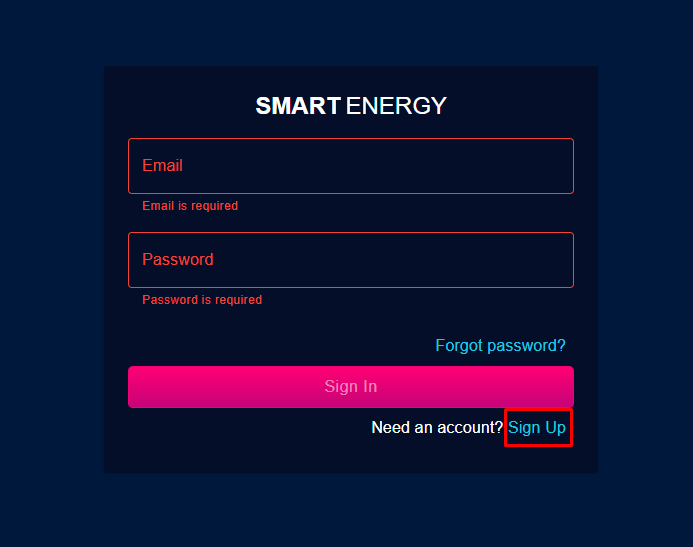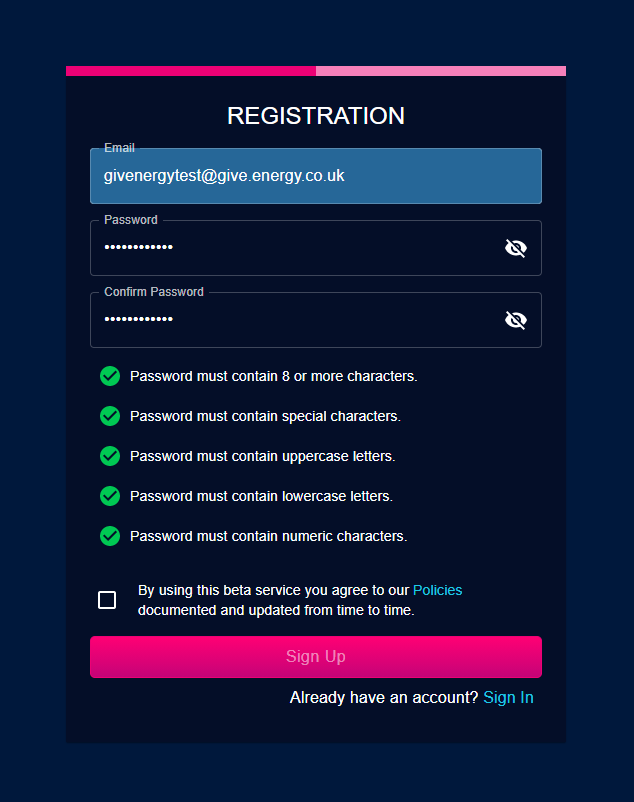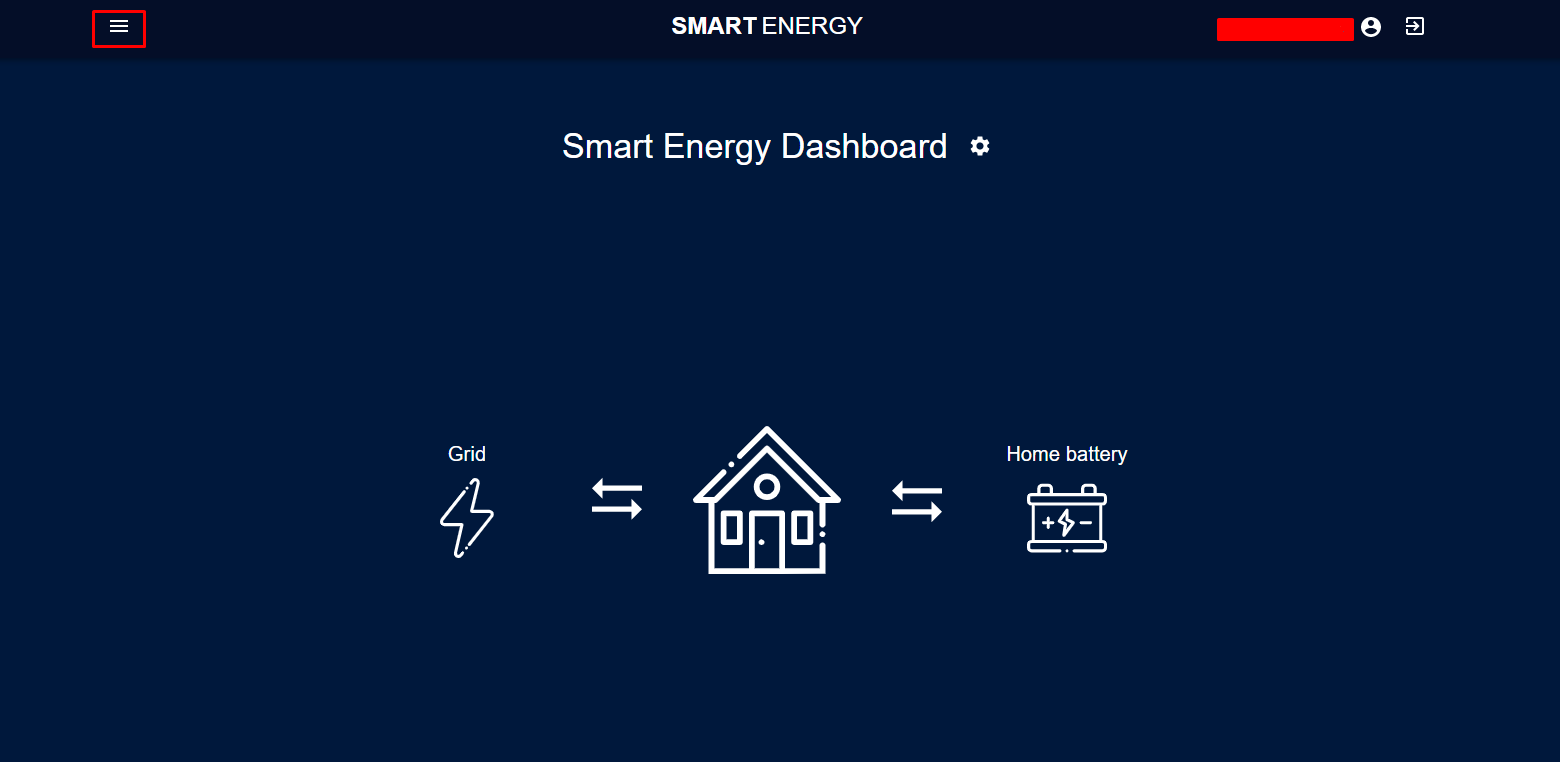 Once logged into the Octopus Energy site you will be met by this screen above click onto the menu icon on the top left highlighted on the photo above.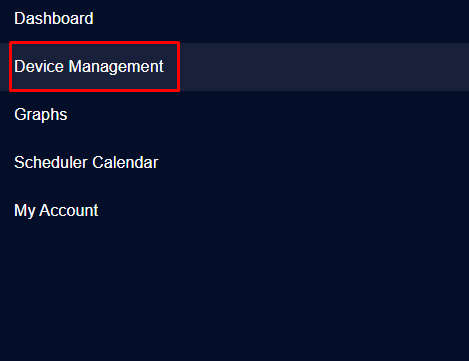 Next, select the device management option to begin linking your GivEnergy system to your Octopus Energy Smart home system.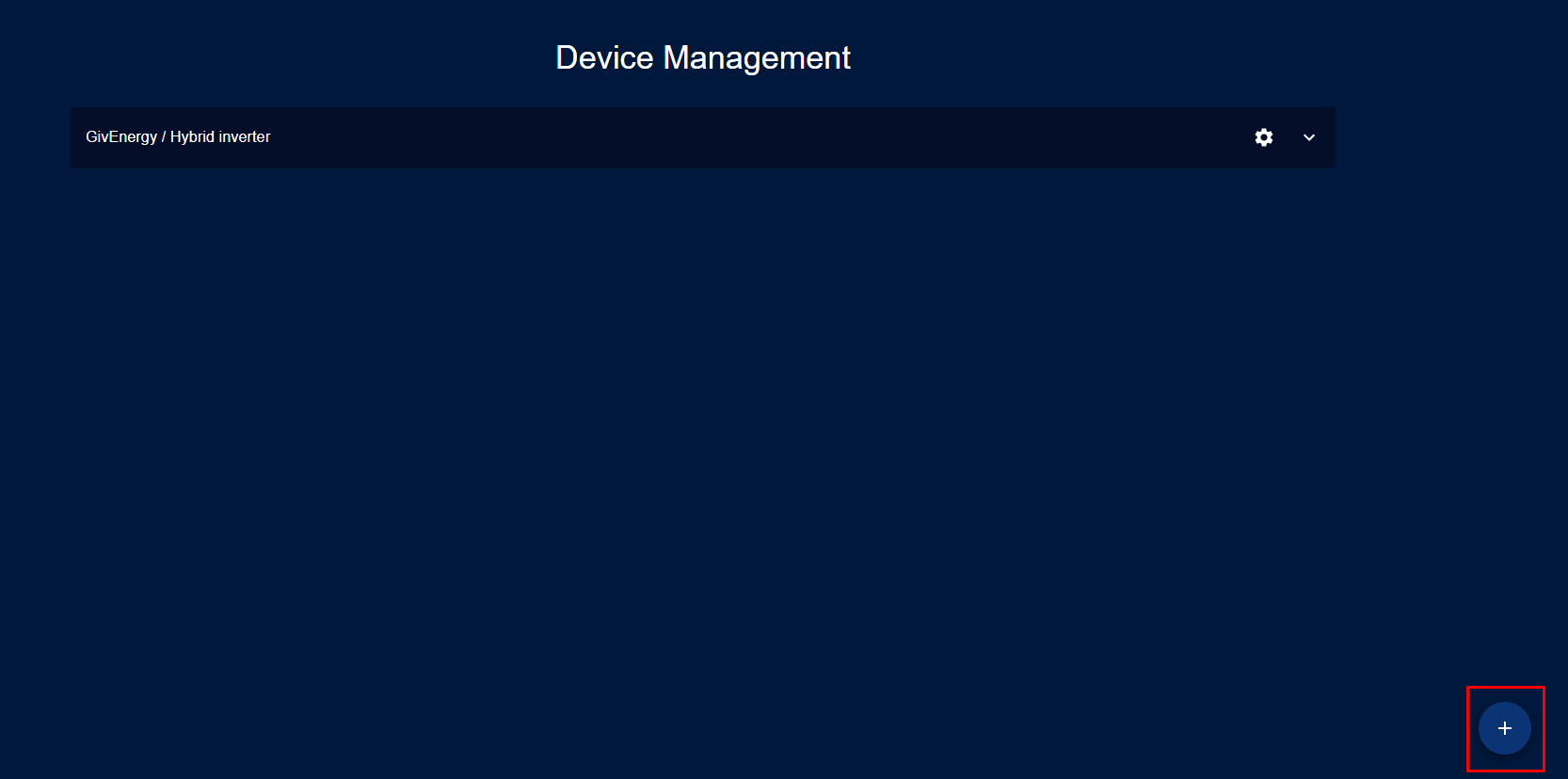 On this screen at the bottom right you will see a + sign this is to add your GivEnergy system.
Whilst on this screen click the drop down menu on the right of the 'Brand' the select the 'GivEnergy' option. The name field is just what you wish to have you inverter at home to be listed as.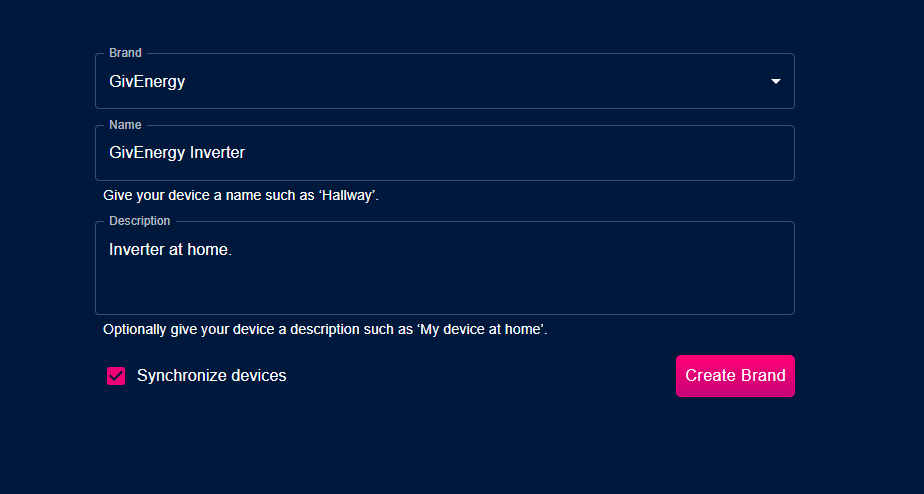 When all the fields on the 'Device management' are filled in click 'Create Brand' it will open a new box with two fields.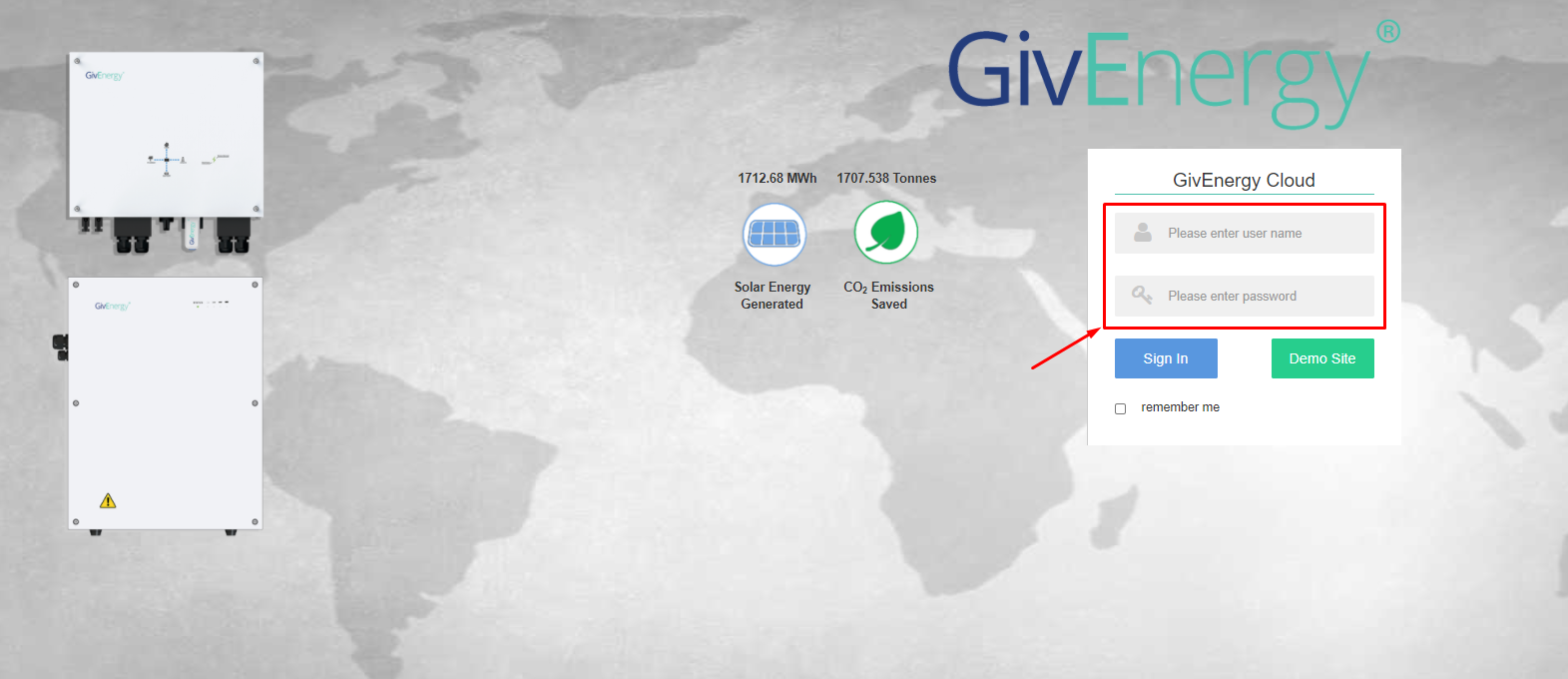 On the Brand authentication screen which you see above login with your GivEnergy portal login and password and confirm. This has now linked your GivEnergy system to Octopus smart home. 

On the device management screen it should now show your inverter you have just paired. 
Setting up your Octopus automated charging/discharging function for agile tariff customers. They choose the times for charging and discharging to be most beneficial for the end user. 
Go into device management and select your inverter you have previously paired with your Octopus Energy smart home hub in the previous steps.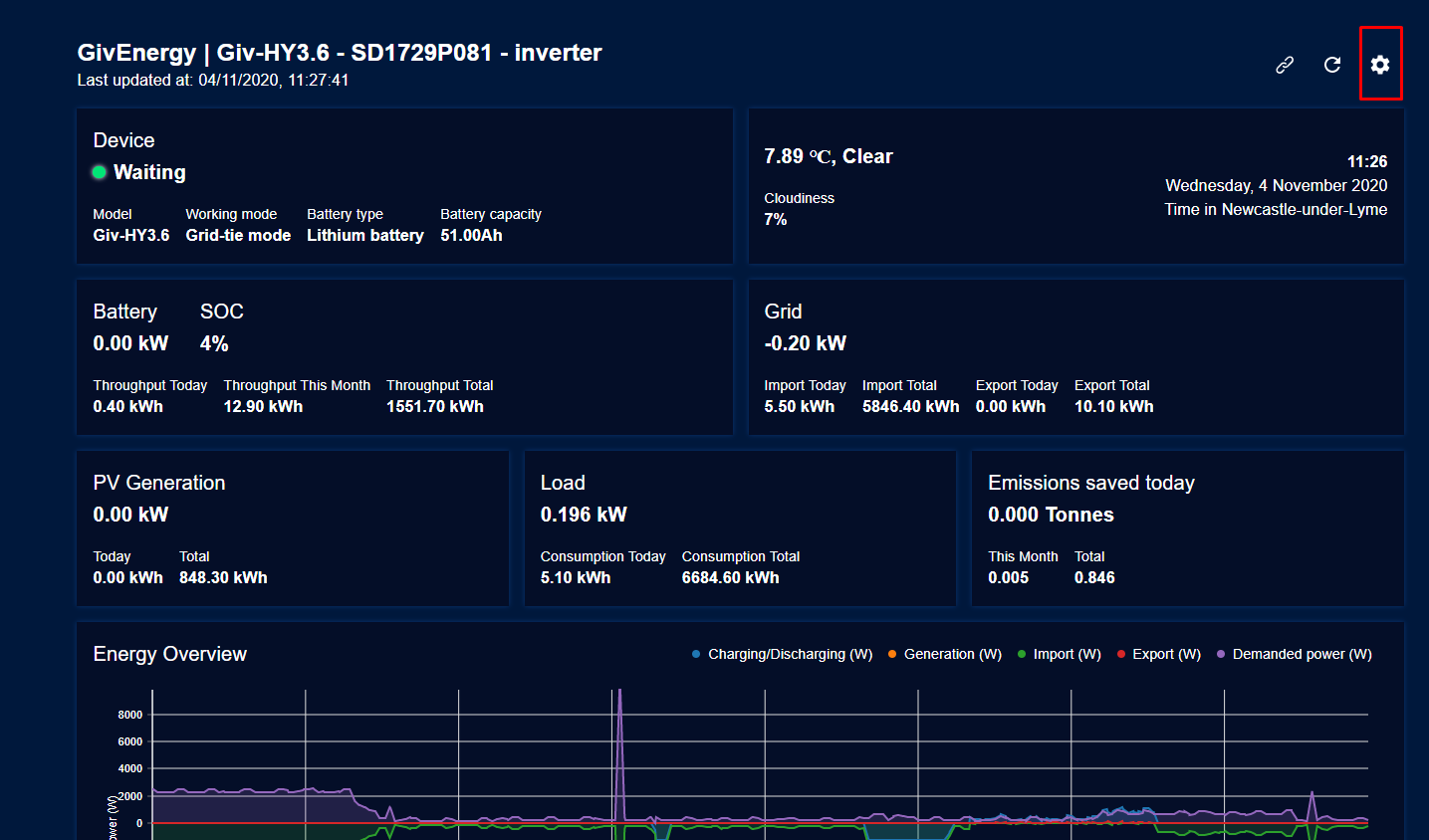 Once on the device screen you will see the data for you GivEnergy system, on the top right is a settings cog which is where you can set up your charging/discharging preference.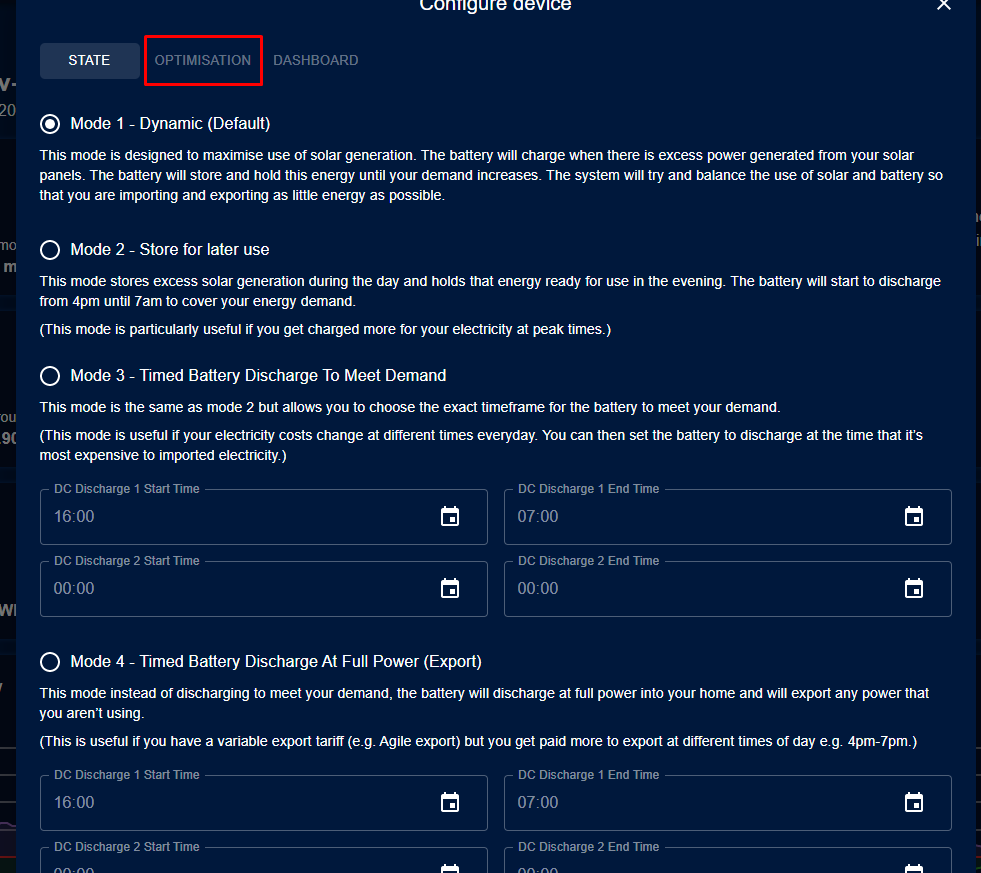 The first screen is where you set your own preference for discharge/charging times, this function can also be done through your own GivEnergy portal. Clicking onto the optimisation tab on top of the page is where Octopus Energy will take full control of the charging/discharging of your batteries. 

On the Optimisation screen click the drop down arrow and select the Octopus option, after this step is completed we will need to go onto the 'try it out right now'
once you click onto the try it now you will be brought onto this screen where we will fill in the specified fields.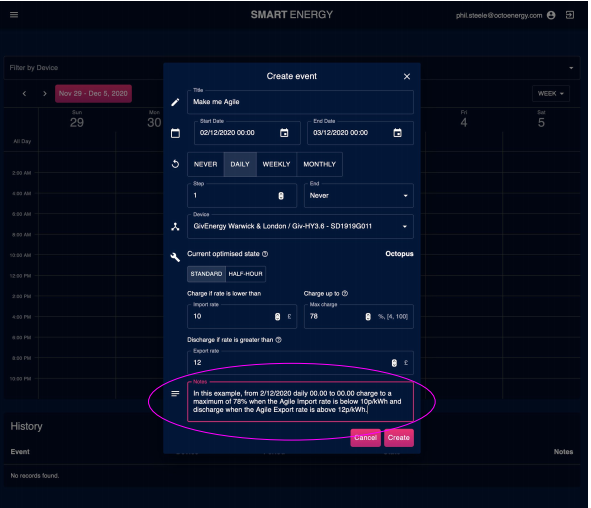 This is an example of what may be filled in to give an idea. 
All done. As this example is set for 00.00 to 00.00 it's a recurring schedule. If a specific time period were used it would appear as a block on the calendar. The history will start tracking events.
Optimising a GivEnergy system with Agile
Octopus Smart Energy is an ALPHA system we're experimenting with - please use with
caution and at your own risk. We will do everything we can to answer questions, solve
issues and help but as a very new system please treat with caution.
Use these instructions to set up a GivEnergy system to track the Agile import and export
rates.
Pre-requisites:
● Agile import and Agile export tariff
● GivEnergy system attached as a device to the Smart Energy system
Any issues with the integration please contact Octopus customer support.